All About Reading Reviews for Reading Curriculum with Info for Discounts, App, and More
If you have just started out on your journey to find the very best reading curriculum for your child, no doubt you have heard of the All About Reading program. Here you'll find All About Reading reviews, plus all the background information and ALL you need to make an informed choice.
You can check out the Table of Contents (right below), so you can quickly find what you are looking for to know if All About Reading is a good fit for your family. And, if you came here for the freebie A to Z printables, you can grab those here!
The following links are affiliate links, and I earn from qualifying purchases at no cost to you. You can learn more about that here. 
What All About Reading is
All About Reading is a 4 Level reading curriculum/ program (or 5 if you include the pre-reader section) that teaches all the 5 components of reading (Phonological Awareness, Phonics and Decoding, Fluency, Vocabulary, and Comprehension).
The curriculum is multi-sensory, which is perfect for kids who need to retain concepts of reading in more ways than just by traditional methods. It will work for an advanced reader, or for a child with a learning disability.
You can buy each level as you are ready for it, each grouped together with ready-made (already scripted for the teacher/parent), materials for all the lessons provided. They have a staff of folks ready to answer questions for you, and you also have the option of a 100% money-back guarantee after one year.
I'll start with a background of the curriculum and the philosophy behind All About Reading. 
The Background of All About Reading
All children learn to read in the same way and order, biologically and scientifically speaking. But it is also true that children are different in terms of how they process learning, and at what speed.
All About Reading was developed for all different kinds of learners, to create strong readers for those who pick it up easily, and also for those who learn in less traditional ways. Marie Rippel sought to create a program that embodied a multi-sensory (Orton-Gillingham style) approach to reading for all children.
So that's what she did! And since then, she went on to create several more levels to the program, plus the pre-reader curriculum set. The All About Learning Press company that sells all their other products is active on social media, with a helpful blog on their website, and they even have a ton of FREE RESOURCES for reading that you should check out!
All About Reading FAQ
All About Reading is a great program with a lot of components for an all-in-one reading curriculum. So, as I was researching for all about reading reviews, I noticed many people have questions about AAR before they purchase it. Here are a few of the most common:
     

How long does All About Reading Take?
For parent/ teacher prep: As far as preparation, it might take a little time to find an organizational style for you as the teacher to store materials, or lay out a plan for how/when you want to teach.
For students: The program recommends sticking to 20 minutes of instruction a day, although I noted that lots of parents stretch that to 30. And some parents might go even a little less, or break it up into two 10 minute sections in a day.
So, a level of AAR could take your child a few months to complete, or you might even take a full school year to finish. Going only 20 minutes a day, lessons may take multiple days to complete (which is common and fine to do!)
How many levels are in All About Reading?
There is a level for pre-readers, and then 4 additional levels after that.
How do you organize All About Reading?
After taking the placement tests that are available on the website at All About Reading (you can click here to see those), you will order the appropriate level for your child.
When you receive your level in the mail, you will want to do some prep work before you start lessons.
Choose a magnetic board for using the magnetic tiles. You can use a large white dry erase board. With my son, we started out on a cookie sheet with edges that could fit perfectly into a drawer, to keep it out of the way when not in use.

Tear apart the flashcards to store.

Sort the tiles by group and store in ziplock sandwich size baggies.

A lot of parents choose to prep each day's activity in a 3 ring binder, using a plastic protector sheet to store all materials for each day's lesson.
Is All About Reading Orton-Gillingham?
The Orton-Gillingham approach to learning reading (an approach to reading started in the 1930's by a neuropsychiatrist and a teacher/psychologist) is used in All About Reading.
It is language-based system which is multisensory, structured, sequential, cumulative, cognitive, and flexible, teaching based on phonics and word formation before whole meanings, using a child's visual, auditory, and kinesthetic perceptions.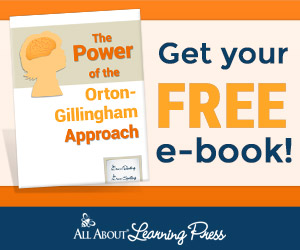 Is All About Reading good for dyslexia?
The short answer is - absolutely. This is THE program that many parents, caregivers, and teachers will use for kids with learning disabilities like dyslexia. The really cool thing is that the founder of All About Reading, Marie Rippel, had a 9 year old diagnosed with dyslexia at the time she began the idea to develop a curriculum that would help him and others.
So she set about to create a program that would help him, even when "experts" told her he would never learn to read or spell.
So, if you have a child with dyslexia, this might be JUST the program for you.
   

Is All About Reading secular?
Yes, the curriculum and program are secular, and do not have any personal or religious affiliations.
All About Reading Reviews
All About Reading reviews are far and away more positive than not. It's not going to be the perfect fit for every family, though, so let me summarize all that I found online for you (plus my own).
And fyi - I read everything I could find online, so that you can really get an idea of what people think.
PROS according to the positive reviews:
Other than the initial prep that you need to do in the beginning to organize and familiarize yourself with the materials, all the lessons are laid out for you ahead of time.

The curriculum is a great way to teach reading to all types of learners - kids who pick it up easily, and for struggling readers as well.

The books in the set you get are perfectly suited to your level of learner - decodable hard-backed books.

All About Reading is research-based and founded on the scientifically-proven way of reading through phonetic and phonological mastery. Your child will be learning with a proven method of sustainable reading for life.

People see results for their children with this program.
CONS according to the negative reviews:
For some, the price of AAR can be a little steep. For instance, the All About Reading Level 1 basic instructional kit is $134.95. If this is the right program for you, though - consider that this is not too bad a price for a solid reading curriculum that you can depend on.

Some may feel lessons may feel a little lengthy. My advice though would be to split up the lessons into multiple days as needed.

Some struggling readers may feel a little overwhelmed with all the parts, especially an inattentive ADHD child. To combat this, you may want to be a little more prepared for smooth transitions from activity to activity in each lesson, so your child feels like it is quick and easy.
All About Reading Discount
The only "discount" I know of would be to look on ebay or borrow/ buy from a friend you know who has the materials. You can also look up All About Reading in the Facebook search bar to find groups that help each other with selling used resources.
Another fun thing I found during my research was this raffle for $100 in gift certificates from the AAR website. So go enter! You can find that here.
All About Reading Cards
The cards in the AAR reading system are for teaching phonograms. On each card will be a phonogram (like "a"), and then on the back of the card will be the sound(s) of the phonogram and help for teaching it.
You can purchase these separately, but they come in the interactive kit that you will need to buy. There is an interactive kit for All About Reading, and another one for All About Spelling.
You only need one kit for all four of the levels in All About Reading. It is a separate purchase from each of the levels. There are two "choices" of kits, and the deluxe kit has a very nice storage box for your phonological cards. You can find out more info here.
All About Reading App
The letter tiles app is available in the interactive kit you purchase one time to use with all your levels. It is a great way for your child to practice the phonograms and moving around the tiles to form words.
Push play on the video below for a great introduction to the letter tiles app, and a few tips and tricks:
All About Reading Pre Reading Kit
The All About Reading Pre-reading Basic Package is

$79.95, which will include a

Teacher's Manual, a Student Packet, The Zigzag Zebra book, Lizard Lou book, Divider Cards, Letter Sounds A to Z app, and Adorable Animal Stickers.
or, you can choose to purchase the deluxe package - 
The All About Reading Pre-reading Deluxe Package is

$119.95 (

most popular option). Includes everything in the Basic Package, plus it will also have a Review Box, Reading Tote Bag, Ziggy Zebra puppet, and Adorable Animal Stickers.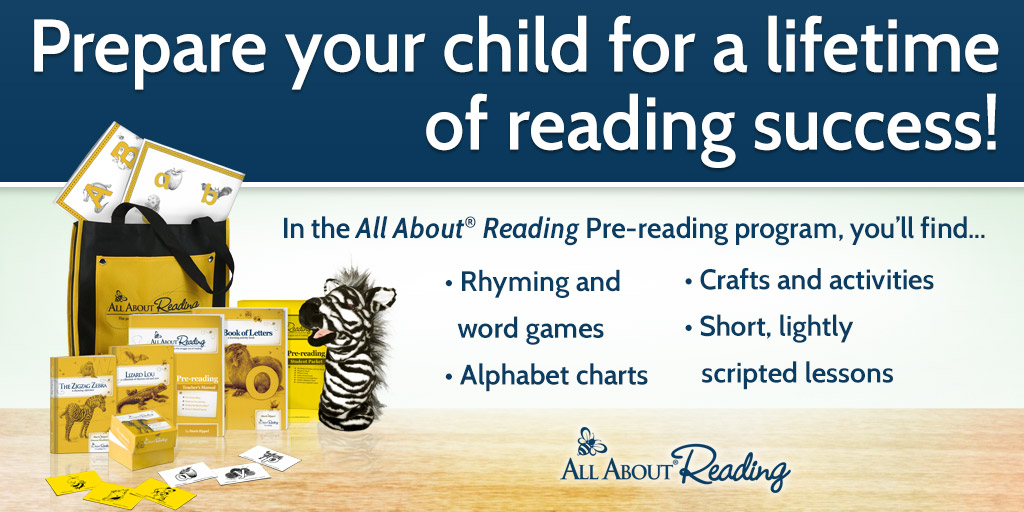 All About Reading Level 1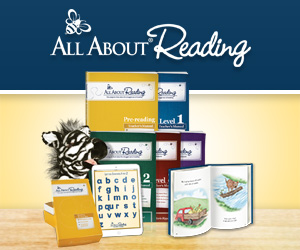 All About Reading Level 2
The All About Reading Level 2 Materials altogether are $134.95, including one Teacher's Manual, one Student Packet, and two readers. You will also need a Reading Interactive Kit as mentioned above.
All About Reading Level 3
The All About Reading Level 3 Kit is $134.95, and it includes one Teacher's Manual, one Student Packet, and two readers. You will also need a Reading Interactive Kit (above).
All About Reading Level 4
 All About Reading Level 4 is $134.95, including a Teacher's Manual, a Student Packet, and the two readers. You will also need a Reading Interactive Kit (above).
Teaching your child to read is one of life's most rewarding experiences and goals. You will always remember your time together, growing closer as you impart a love of reading to your child.
I hope this give you a bit of good information about the All About Reading Program, and whether it is the best fit for your family. 
It is a great program, so if you choose to use it for your family, that is a great decision. 
Happy reading!